Cirujia aponeurótica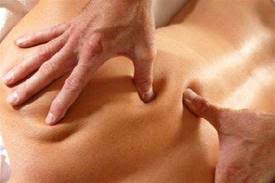 Massage through the connective tissue (Aponeurotic Surgery)
What is connective tissue? The connective or conjunctive tissue is that which is between cells, inhabiting the spaces between organs or other tissues. Formerly it was not given importance and, in fact, hardly studied. Now it is more than demonstrated its importance and influence on the functioning of the organism.
Among its main functions we find:
* Mechanical support of the organism.
* Repair of tissues after injuries.
* Protection against infection.
* Metabolic exchange between blood and tissues.
That is, the nutrition of our muscles, tendons, ligaments, organs, etc. depends on their condition. As well as the success or failure of recovery after an injury.
What is Aponeurotic or Aponeurological Surgery?
Surgery: the term surgery comes from the Greek χείρ jeir "hand" and εργον érgon "work", where χειρουργεία jeirourgéia is translated as "manual labor".
Aponeurology: term used by the Spanish professor of Human Anatomy Dr. Julián Calleja and Sánchez in his treatise, in 1878, to describe the anatomy of connective tissue.
It is a manual technique, non-invasive, applied in connective tissue. Its objective is the restoration of the biomechanical and functional balance of the body.
It is a viscoelastic tissue, which has the capacity to absorb all the loads (traumatisms, emotional loads, tensions, etc.) and, in turn, to return to its natural state of balance, through this technique.
In what pathologies is it used?
Known its functions, its great influence in all types of pathologies is demonstrated. I mention only a few, those in which I had the pleasure of checking the excellent results of the technique:
* Muscular injuries.
* Acute and chronic cervical pain.
* Acute and chronic low back pain.
* Sciatica
* Herniated discs.
* Scars.
* Frozen shoulder
* Tendinitis
* Bursitis.
* Sprains
* Anxiety and insomnia.
* Bone fractures.
* Gastritis.
* Constipation